Last Updated on June 4, 2022 by Sunny Staff
When you need your website to live up to its fullest potential (who doesn't, right?), you can't just build it and forget it. You'll need an ongoing WordPress maintenance plan to ensure your site is secure, optimized, and running at full speed 24/7. 
Here are some of the services you should expect in a comprehensive WordPress maintenance plan.
Speed Matters — Test and Optimize Your Site
Your site should be super fast and optimized. In fact, site speed is a significant factor in determining Google search results. If your site is slow, Google is not likely to rank your website well.
WordPress experts have tools to see precisely how fast your website runs and what needs improving. From there, they can optimize your site to run at full speed.
Today's average web user only has an attention span of a few seconds and plenty of options when it comes to online content. If your site is sluggish and difficult to use, you are all but guaranteeing that they will leave and spend their time elsewhere. 
A maintenance plan ensures that your site is optimized for peak performance and that it runs as fast as possible.
Secure Your Site from Viruses and Malware
With hackers, viruses, ransomware, and other threats all over, the last thing you need is for your website to be unprotected. 
A comprehensive maintenance plan will ensure your website is actively monitored for viruses and malware. Your users will be safe every time they access your site, and their personal information won't be compromised. 
You'll want to be particularly mindful of malware and cybersecurity if you run an eCommerce store. Your WordPress experts will go the extra mile to ensure that every security measure is addressed and that your customers feel comfortable doing business with you.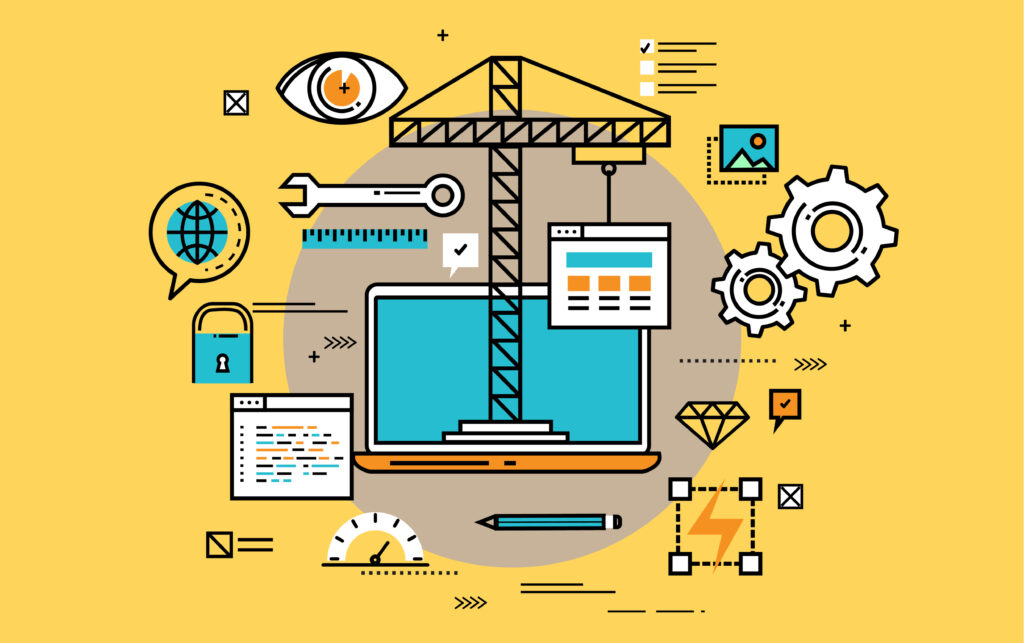 Regular Updates to WordPress Core and Plugins
Keeping your site's WordPress Core and plugins up-to-date is one of the foundations of a solid maintenance plan. Here are just a few reasons for keeping your site up-to-date: bug fixes, new features, improved performance, and to address security vulnerabilities.
Look for a plan that updates at least monthly; weekly is better. Another benefit of working with WordPress experts is that they know when it's safe to upgrade to a new version. It's usually a good idea to wait a day or two after an update is published just to make sure it works as intended.
Backup Often and Completely
Regular and complete backups of your site are crucial. Data can go missing when your site crashes, which can compromise your entire brand or business. With regular backups, in the event of a crash, you'll be back up and running in no time, with no data loss. You'll want to back up at least weekly. If there are regular updates to your site, daily is best.
Keeping your site up and running is the core purpose of WordPress maintenance, no matter what type of site you operate. On average, websites are down for 3 hours every month! With a properly maintained website, you'll have little, if any, downtime.  
Get the Most out of Your Theme and Templates
Today, many WordPress websites are launched with a theme or template as the foundation. A quality WordPress theme makes it easy to build your site from the ground up with a consistent design,  even if you don't have web design experience. 
However, while these themes are very convenient and easy to use, they pack a punch in terms of capability and will require constant care as your site grows and expands. When you have a WordPress maintenance plan, your website will be regularly evaluated to make sure that your theme still suits your needs.
These evaluations could result in switching to a new theme altogether or just tweaking the site to make sure your current templates still serve their purpose. By having an expert set of eyes on your website, you'll get the most of your theme.  
One final, important note is that your maintenance plan will ensure that your theme is always up to date. Themes are often updated during the year. These updates fix bugs, patch security issues, and ensure it is compatible with the latest version of WordPress.
Rock-Solid, Blazing-Fast Hosting 
All the updates, optimization, security, and backups won't matter much if your host's servers are slow and unreliable. Make sure your site is on enterprise-grade servers with top-notch support. It's also essential that your host provides a global content delivery network. A CDN is a network of servers that deliver content to website visitors based on where they are located. In short, a CDN allows for super-fast page load times. In addition, it adds another layer of security to your site.
Many maintenance plans will support your website regardless of which host you use. But that means you may have to make multiple calls to pin down any problems. Is it an issue with the host or the maintenance service? We recommend having it all under one roof. With hosting, maintenance, and support in one place, you only have one call whenever you need help.
Choose the WordPress Maintenance That You Need
Your site will get plenty of TLC with a comprehensive WordPress maintenance plan.  And you'll have more time to focus on the thing that matters most, running your business. 
If you need help or would like to talk to us about how we can take the worry out of managing your website, just drop us a line!