WordPress Website Management Services

Sunny HQ delivers comprehensive WP management services done by real WordPress experts who know your website.

WordPress Management Services
Made Easy.

We manage your WordPress site like you manage your business - digging into the details, but always keeping our eyes on the big picture. From day one, you'll have a WordPress expert managing every aspect of your site. They get to know your website inside and out and will make sure your site is humming along.
Server & Network Monitoring
We actively monitor multiple points across our network and servers so that any issues are squashed before they can affect any of our sites.
We use automated monitoring and live eyes on your site to make sure even the smallest issues don't cause your site problems.
Everything from image compression & code improvements to our global CDN & advanced caching, we'll keep your site humming.


Daily Website & Database Backups
A complete backup of your entire website and database, done every single day - giving you peace of mind.
Regular Performance Tweaks
As updates are made we review and constantly tweak the server and network to ensure your site is lightning fast.
We'll Move Your Site for Free
We never charge a fee to migrate your site from your old service to our Sunny platform. The move is seamless and pain-free.
We protect your site from brute force attacks by automatically locking out any unwanted or suspicious behavior.
Malware Cleaning & Removal
We constantly scan your site and if we find malware, we'll clean it, remove it and get your site back on track.
WP Management Services by experts that speak your language.
We speak your language and know that you don't really care about SSL, FTP, CDN's and all those other acronyms. You understand the value of your time and that an expertly managed, updated, and secure WordPress website allows you to spend more of your time on what you do best - managing your business and taking care of your customers.
A comprehensive single solution to support your WordPress website.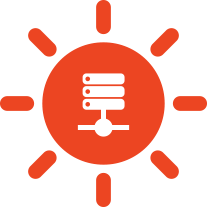 This is hosting as robust as it gets. Featuring blazing fast hardware, hardened security, automated backups and global CDN - making your site so fast you won't believe your eyes!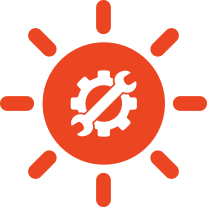 Hands Off WordPress Maintenance
Every WordPress site needs regular maintenance. But as we say, that's our problem. We take care of core, plugin and theme updates every day so you can keep your hands free for more important things like running your business.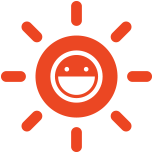 When things go "bump in the night" our WordPress experts are available to spring into action! No matter how great or small your issue may be, we are a quick email away—solution driven and available within minutes.

Talk to a WP expert to explore a solution that is right for you or choose a risk-free plan now.
Why do companies of all sizes choose Sunny HQ?

"Sunny HQ has been our partner, at Bedlam Vodka, for one year now. It is so great knowing that if we have an issue or an idea there is a team that is able to execute incredibly fast. If you are in the market for anything on their list of services I absolutely recommend using them. I am very excited to start using their new SEO services."

Jesse Cortez
Brand Director, Graybeard Distillery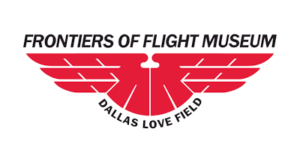 "We absolutely love that whenever we need help with our site, we only have one place to call. All the time and resources we used to spend worrying about our site can now be spent making the Museum a better place for our visitors. Many thanks Sunny HQ!"

Cheryl Sutterfield-Jones
President, Frontiers of Flight Museum.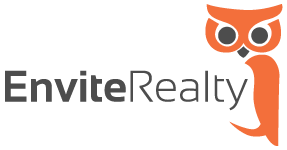 "Sunny HQ is an excellent solution for WP hosting and has a great team to back it up. Their support is phenomenal and I know that if I need anything, their team is all to happy to help. I love knowing a WordPress expert has their eye on my website every day. Thank you guys!"

Dana Ellington
Owner, Envite Realty
Is migration really free and how does it work?
YES, it is absolutely free and easy peasy! All we need is your WP admin user name and password to complete the migration.
We'll log in to your WordPress website, download a copy of it, and transfer it to our hosting platform.
Then we'll clean it, optimize it, make sure it is virus-free and then test it. Once we are sure everything in tiptop shape, we'll let you know. We can usually have your site moved and ready within 4 hours (could be longer if your site is "messy", but no worries, we'll take care of it no matter how long it takes!).
You can then test it yourself and once you are 100% satisfied that everything is in order, we'll take it live and show it off to the world!
There won't be a minute of downtime and we handle everything for you!
There are lots of choices when it comes to WordPress hosting and maintenance. Why should we consider Sunny HQ?
The Cliff's Notes version – because we offer the most comprehensive WordPress Support, Hosting, and Maintenance services available, all at affordable fixed monthly prices.
The longer version – there are many WordPress service companies that do some of what we do. They are a few that do a lot of what we do. There are none that do everything we do, as well as we do!
We are your WordPress Host providing blazing fast enterprise-grade servers with rock-solid security for all our customers' websites.
We are your friendly U.S. based WordPress Support Team ready to take on anything.
We are your WordPress Website Consultant available to answer any question, consult with any task, research any problem and provide expert guidance with all things WordPress.
We are your in-house WordPress Webmastertaking care of everything related to keeping your WordPress site safe, secure, up-to-date, optimized, and humming along.
We are your WordPress Developer standing by to tackle any project large or small.
In other words, we take care of Everything with your WordPress site!
It's worth pointing out that we are not just "doers". There are plenty of folks that will do what you ask, no questions. We take the time to make sure we fully understand what you want to do and why you want to do it. We research, investigate, and analyze before moving forward. We are problem solvers and opportunity identifiers.
Oh, and we work with companies in all industries and of all sizes, from single-member LLC's to billion dollar corporations.
Once you are onboard with Sunny HQ, you will never have to worry about your WordPress site again!
Do you manage WooCommerce websites?
Yes and we love WooCommerce! In fact, WooCommerce powers the Sunny HQ website. All our maintenance plans provide ongoing support for WooCommerce, or any eCommerce platform. And unlike other WordPress maintenance and hosting companies, you don't have to buy the premium or pro plan for eCommerce support!
What if I have multiple (2+) sites that need to be managed?
We can handle as many sites as you need! In general, each plan covers one site. However, our SPF 75 and SPF90 plans can sometimes cover more than one site, depending on the complexity of the sites. For example, if you have two sites, one of which is an e-commerce site and the other is a small static site that requires little updating, we can often bundle them in either the SPF 75 or SPF 90 plans. For those of you with several sites, we'll create a custom plan for your specific needs. Just drop us a line and we'll make sure you get the right plan and the right price!
Let's talk.

Send us your information and we will reach out quickly to discuss next steps.