We take the stress out of WordPress and free your time to get stuff done.

This is Smart Managed WordPress Services & Support
Hosting should more than just a place to park your site. We've created the only fully turn-key Smart Managed WordPress hosting solution on the market. From start-ups to enterprise companies, we take care of everything related to keeping your site safe, secure, up-to-date, optimized, and humming along. You, your website and your business will never be the same!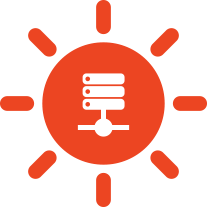 This is hosting as robust as it gets. Featuring blazing fast hardware, hardened security, automated backups and global CDN - making your site so fast you won't believe your eyes!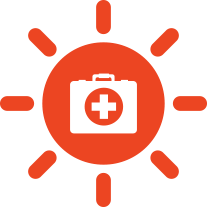 We manage your WordPress site like you manage your business - digging into the details, but always keeping our eyes on the big picture. From day one, you'll have a WordPress expert managing every aspect of your site.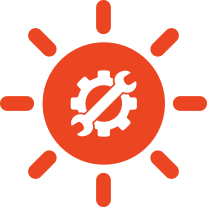 Every WordPress site needs regular maintenance. But as we say, that's our problem. We take care of core, plugin and theme updates every day so you can keep your hands free for more important things like running your business.

To us, all websites are MISSION CRITICAL. No matter your size, we take care of everything related to keeping your site safe, secure, up-to-date, optimized, and humming along! We've built our entire business around providing the most comprehensive WordPress hosting, management and maintenance services combined with top-notch personal support provided by friendly, knowledgeable people. Our subscription plans are designed to make your WordPress experience stress-free, hassle-free, and perhaps even a bit fun!
We don't mess around. At Sunny HQ we aim to save you time and money by taking the load of running your site. Pretty impressive, right?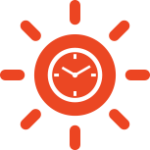 23.5
On average we save our customers a ton of time. Imagine never worrying about site maintenance again!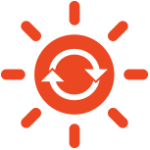 3,498
WordPress websites require regular updates of WP core, plugins and themes. We do it all for you!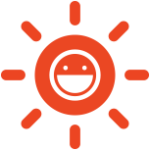 0
100% of our customers are super happy, 100% of the time. Don't take our word, see what they say about us!





Why do companies of all sizes choose Sunny HQ?

"Sunny HQ has been our partner, at Bedlam Vodka, for one year now. It is so great knowing that if we have an issue or an idea there is a team that is able to execute incredibly fast. If you are in the market for anything on their list of services I absolutely recommend using them. I am very excited to start using their new SEO services."

Jesse Cortez
Brand Director, Graybeard Distillery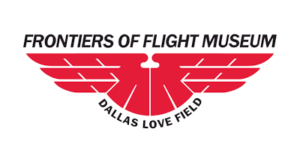 "We absolutely love that whenever we need help with our site, we only have one place to call. All the time and resources we used to spend worrying about our site can now be spent making the Museum a better place for our visitors. Many thanks Sunny HQ!"

Cheryl Sutterfield-Jones
President, Frontiers of Flight Museum.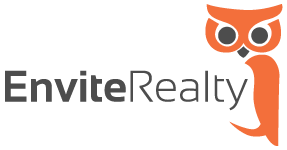 "Sunny HQ is an excellent solution for WP hosting and has a great team to back it up. Their support is phenomenal and I know that if I need anything, their team is all to happy to help. I love knowing a WordPress expert has their eye on my website every day. Thank you guys!"

Dana Ellington
Owner, Envite Realty
That's what drives us everyday. Because we're not a tech company, we're a people company. The bottom line is that your WordPress site is the one thing you should never have to worry about. Our team is here to support you. We remove the technical mumbo-jumbo and talk to you in a language that helps you understand your site better.
Last Updated on November 30, 2023 by Sunny Staff With WordPress comes the multisite functionality with which you can run multiple WordPress websites from one single WordPress installation. A multisite...
Do you work with nonprofits?
We love nonprofits! We know it's tough running a nonprofit organization. Every dollar and hour spent working on and worrying about your website is a dollar and an hour not spent on helping those that depend on you.
Sunny HQ is committed to giving back to those that support our communities by providing free or discounted WordPress maintenance, support and hosting to nonprofits – so you can spend more of your time and limited resources helping the people and communities you serve! Find out more here.
How does the 60 day risk free guarantee work?
It's super simple – once you've joined the Sunny HQ family, you have 60 days to evaluate our service to make sure you are 100% satisfied. If for any reason you aren't, just let us know. We will move your site to a new host of your choosing (or back to your old host) for free and we will refund 100% of your money (see the details here).
After the 60 day period, you can still cancel at any time. We don't require long-term contracts and work hard every day to keep your business.
We want your experience to be risk free and worry free!
Can I try it before I buy it?
You bet! Just give us a call or shoot us an email and we'll coordinate a time to copy your site to our servers.  We'll clean it, optimize it and make sure it is running great (see our FAQ on migration for details). We'll then run a performance report on your current site and your site on our Sunny platform so you can compare the difference. Your current site won't be impacted in the slightest during the process. If you like what you see and want to move forward, we'll help you pick a plan and get you setup lickety-split!
Who are some of your customers?
We work with great companies of all sizes and in every industry. Here are just a few of our great customers that trust Sunny HQ to handle their WordPress websites.
So How Bright Is Your Site?
No strings attached! Give us a little information and your website report will be created. We promise to never share your email with anyone!
Give us your number and we'll call you back in less than a minute.