Smart Managed WordPress Services

It's always sunny here!
Never lift a finger or try to understand wordpress maintenance mumbo jumbo. This is Smart Managed WordPress Hosting!
ALL UPDATES ALL THE TIME
WORDPRESS, THEMES & PLUG-INS
24/7 WORDPRESS SUPPORT
HACKER & MALWARE FREE
OUR SITES ARE SUPER SPEEDY
100% UPTIME GUARANTEED
ALL IN ONE PRICING
RIGHT SIZE OPTIONS
RISK FREE FOR 60 DAYS
We take the stress out of WordPress and free your time to get stuff done.

This is Smart Managed WordPress Services & Support
Hosting should more than just a place to park your site. We've created the only fully turn-key Smart Managed WordPress hosting solution on the market. From start-ups to enterprise companies, we take care of everything related to keeping your site safe, secure, up-to-date, optimized, and humming along. You, your website and your business will never be the same!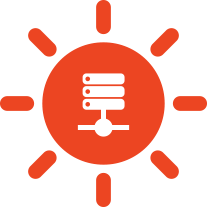 This is hosting as robust as it gets. Featuring blazing fast hardware, hardened security, automated backups and global CDN - making your site so fast you won't believe your eyes!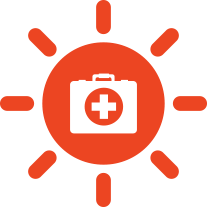 We manage your WordPress site like you manage your business - digging into the details, but always keeping our eyes on the big picture. From day one, you'll have a WordPress expert managing every aspect of your site.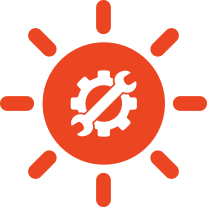 Every WordPress site needs regular maintenance. But as we say, that's our problem. We take care of core, plugin and theme updates every day so you can keep your hands free for more important things like running your business.

To us, all websites are MISSION CRITICAL. No matter your size, we take care of everything related to keeping your site safe, secure, up-to-date, optimized, and humming along! We've built our entire business around providing the most comprehensive WordPress hosting, management and maintenance services combined with top-notch personal support provided by friendly, knowledgeable people. Our subscription plans are designed to make your WordPress experience stress-free, hassle-free, and perhaps even a bit fun!
We don't mess around. At Sunny HQ we aim to save you time and money by taking the load of running your site. Pretty impressive, right?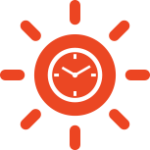 23.5
On average we save our customers a ton of time. Imagine never worrying about site maintenance again!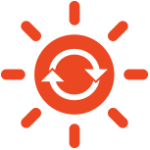 1,684
WordPress websites require regular updates of WP core, plugins and themes. We do it all for you!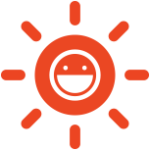 0
100% of our customers are super happy, 100% of the time. Don't take our word, see what they say about us!





Why do companies of all sizes choose Sunny HQ?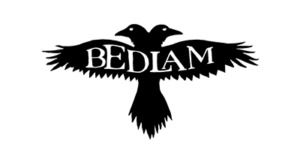 "Sunny HQ has been our partner, at Bedlam Vodka, for one year now. It is so great knowing that if we have an issue or an idea there is a team that is able to execute incredibly fast. If you are in the market for anything on their list of services I absolutely recommend using them. I am very excited to start using their new SEO services."

Jesse Cortez
Brand Director, Graybeard Distillery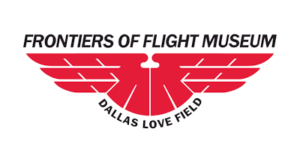 "We absolutely love that whenever we need help with our site, we only have one place to call. All the time and resources we used to spend worrying about our site can now be spent making the Museum a better place for our visitors. Many thanks Sunny HQ!"

Cheryl Sutterfield-Jones
President, Frontiers of Flight Museum.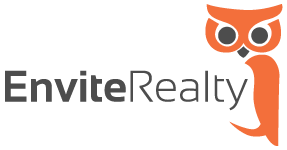 "Sunny HQ is an excellent solution for WP hosting and has a great team to back it up. Their support is phenomenal and I know that if I need anything, their team is all to happy to help. I love knowing a WordPress expert has their eye on my website every day. Thank you guys!"

Dana Ellington
Owner, Envite Realty
That's what drives us everyday. Because we're not a tech company, we're a people company. The bottom line is that your WordPress site is the one thing you should never have to worry about. Our team is here to support you. We remove the technical mumbo-jumbo and talk to you in a language that helps you understand your site better.
If you run your e-commerce business with WooCommerce, you know you're using the most adaptable e-commerce software around. The next step is to automate your routine accounting tasks through a WooCom...
My WordPress site has been hacked in the past. How does Sunny HQ ensure this won't happen again?
When it comes to security patches and WordPress core updates, Sunny HQ is proactive in keeping your site secure with automatic updates. We also perform proactive security and malware scans to ensure that all WordPress sites running on Sunny HQ are free from intrusions. See the details of our security environment here. Whether it's a security update for a popular plugin or emergency maintenance due to an issue with a data center, Sunny HQ's technical support team will ensure you're the first to know if your site is impacted by a security risk. You can rest easy knowing that the Sunny HQ team works hard to provide the most secure WordPress hosting solution on the market!
Is migration really free and how does it work?
YES, it is absolutely free and easy peasy! All we need is your WP admin user name and password to complete the migration. We'll log in to your WordPress website, download a copy of it, and transfer it to our hosting platform. Then we'll clean it, optimize it, make sure it is virus-free and then test it. Once we are sure everything in tiptop shape, we'll let you know. We can usually have your site moved and ready within 4 hours. You can then test it yourself and once you are 100% satisfied that everything is in order, we'll take it live and show it off to the world! There won't be a minute of downtime and we handle everything for you!
There are lots of choices when it comes to WordPress hosting and maintenance. Why should we consider Sunny HQ?
The Cliff's Notes version - because we offer the most comprehensive WordPress Support, Hosting, and Maintenance services available, all at affordable fixed monthly prices. The longer version – there are many WordPress service companies that do some of what we do. They are a few that do a lot of what we do. There are none that do everything we do, as well as we do!
We are your WordPress Host providing blazing fast enterprise-grade servers with rock-solid security for all our customers' websites.
We are your friendly U.S. based WordPress Support Team ready to take on anything.
We are your WordPress Website Consultant available to answer any question, consult with any task, research any problem and provide expert guidance with all things WordPress.
We are your in-house WordPress Webmastertaking care of everything related to keeping your WordPress site safe, secure, up-to-date, optimized, and humming along.
We are your WordPress Developer standing by to tackle any project large or small.
In other words, we take care of Everything with your WordPress site!
It's worth pointing out that we are not just "doers". There are plenty of folks that will do what you ask, no questions. We take the time to make sure we fully understand what you want to do and why you want to do it. We research, investigate, and analyze before moving forward. We are problem solvers and opportunity identifiers. Oh, and we work with companies in all industries and of all sizes, from single-member LLC's to billion dollar corporations. Once you are onboard with Sunny HQ, you will never have to worry about your WordPress site again!
So How Bright Is Your Site?
No strings attached! Give us a little information and your website report will be created. We promise to never share your email with anyone!
Give us your number and we'll call you back in less than a minute.