Last Updated on October 18, 2021 by Sunny Staff
WordPress powers nearly 40% of all websites.  WordPress is an excellent platform to build your website – if you have the right developer. Knowing the right questions to ask a WordPress developer or agency can help you get the most for your money and ensure your website needs are met.
Keep reading for ten important WordPress interview questions that you absolutely need to ask your developer.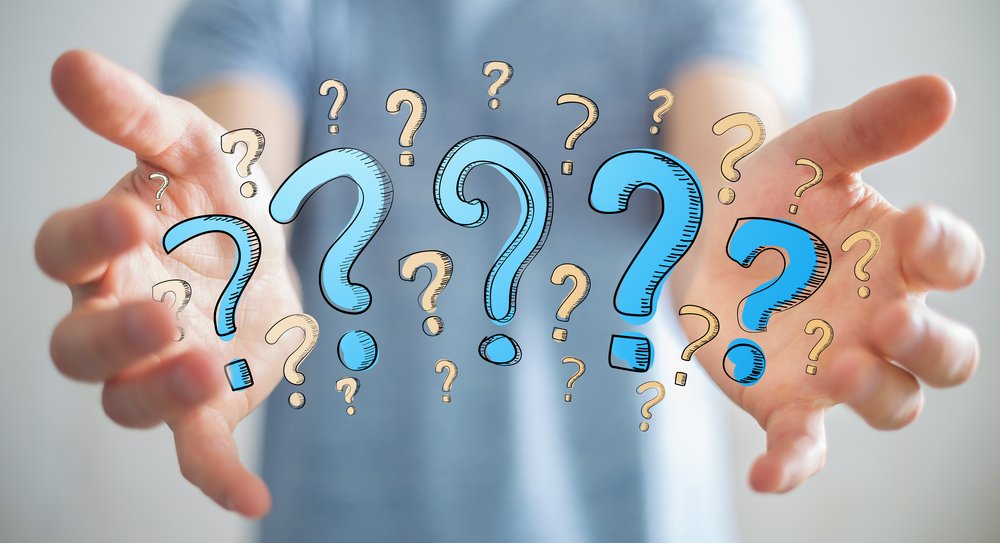 What is your process for building a website?
Please describe your process or workflow.

What types of things do you need from me?

Do you do wireframes and or mockups?

What about stock art?

Will you write copy?
How Will You Build My Site?
While the answer may be a bit technical for some business owners, this is an important question to ask.
You want to determine how your site will be built. Will it be made using an existing theme? Or will it be built into a custom theme from scratch?
There are three ways to build your website using WordPress, and the best one for you depends on the needs of your business.
You can use an existing theme exactly as is.

Or customize an existing theme to fit your needs.

Or convert a PSD file into a custom theme.
Determining which of these options is best for you depends on your technical knowledge and your budget. This is an important question to ask your developer so that you understand your options and what they can do for you.
How Much Will it Cost?
You'll want to ask the developer how much they charge. When it comes to WordPress development, charges vary depending on certain factors.
You may pay more for a fast turnaround time or for requesting the addition of a complex function.
To get the most for your money and make sure your needs are met, prepare a list of your requirements ahead of time. Then, you can compare the costs of different options.
Of course, you should also be clear on how long your project is expected to take. 
Will My Site Be Mobile-Friendly?
Be sure to discuss your expectations with your developer. Communicate that you want your site to work across all platforms, devices, and browsers. Given that mobile devices make up about half of all website traffic, you better make sure your site looks great on mobile!
What Do I Need to Provide?
To ensure your project goes smoothly and is completed on time, you should be prepared to provide all necessary information to your developer. What is the purpose of your site?, Do you have a logo, theme, etc.?, What about content, blog posts, company mission, etc.? 
Making sure you're on the same page about what information they need is critical. Be sure to read the terms and conditions and ask what files and information you'll need to provide.
How Much Developer Experience Do You Have?
Experience is everything when it comes to choosing a WordPress developer.
When interviewing a potential developer or agency, be sure to ask them how many years of experience with WordPress they have.
You should also consider the needs of your project and your budget when evaluating answers to this question. This will allow you to choose the experience level you need. 
Will My Site Be Designed with Search Engine Optimization (SEO) and Conversion Rate Optimization (CRO) in Mind?
SEO and CRO are critical if you want to have a successful website. For one, if you don't have traffic, what's the point of having a website? And two, once you have the traffic, if your visitors don't convert, what's the point of having the traffic?
This is where SEO and CRO come into play. 
In short, SEO is the process of designing your website and creating content in such a way that it is friendly to search engines like Google. When your site and content are easy to read and understand by Google, AND the information is valuable to your visitors, you will rank well in search results.
CRO is the process of designing your website pages to increase the percentage of visitors that convert into customers or take the desired action on a webpage (e.g. complete a form, etc.). Again, what's the point of having visitors to your site if they don't turn into customers or signup for your newsletter or complete a quote request or whatever it is that you want them to do?
A lot of developers can create beautiful sites, but in most cases, the websites aren't successful because they don't have enough traffic, the visitors don't convert, or both. Make sure to find out how much experience your developer has with SEO and CRO. If they don't have experience, consider hiring a consultant. It will be money well spent!
Will You Maintain My Site After Development?
This is one of the most important questions to ask. Is the developer you are interviewing going to be responsible for maintaining your site after the development project is completed? If so, what is included in the maintenance, and how long will it be provided?
Developers that provide ongoing maintenance and support usually do so for a fee. So make sure you understand the costs associated with ongoing site maintenance.
Will You Provide Support?
A good WordPress developer prides themselves on developing long-term relationships with their clients. Be sure to ask for information about support after your site launches.
Clarify what type of support may be available (live chat, phone, email, etc.) and what time zone support is in. Ask your developer whether they will provide some guidance on how to use your new site and whether you will be charged extra for the support. 
Can I See Your Portfolio and References?
Looking at a developer's portfolio and work for previous clients can give you an idea of their skills and what sort of projects they have completed in the past.
A good developer will be proud to show off their best work. A good developer will have a number of satisfied clients from prior projects that will be happy to share their experience with you.
Before Starting on Your Website, Ask These Critical WordPress Developer Questions
Now that you have an idea of what WordPress interview questions to ask potential developers, it's time to get started.
If you'd like to find out how Sunny HQ can help take the stress out of managing your WordPress site, take a look at our WordPress Management Plans or drop us a line. We'd love to hear from you!