Last Updated on July 27, 2020 by Sunny Staff
WordPress now powers more than a third of websites, making it the top website builder in the world. 
If your website is on WordPress, we have some fantastic news. Not only is it easy to use and supremely popular, but it is also considered to be the best content management system for SEO.
If you truly want to leverage the power of WordPress for your site, you need to keep up with the latest tricks and tips for this top-notch CMS. If you don't, your website might fall behind in terms of rankings, user-friendliness, and trustability. 
If you want to keep your WordPress site running like a well-oiled machine, read on. Because we are about to share with you the top WordPress tips and tricks going into 2020. 
1. Pick An SEO-Friendly Theme
One of the attractions of WordPress is its abundance of high-quality free and paid website themes. The plethora of attractive and functional themes can be hard to choose from. However, there is one differentiating quality that you should factor in when vetting potential themes for your WordPress site. 
This is SEO-friendliness. When browsing through the WordPress themes, you will see that many themes sport an "SEO-friendly" tag. 
Make sure that the theme you choose has this tag, as well as the following capabilities:
Responsive Design
One of the hallmarks of an SEO-friendly theme is responsiveness (just a fancy way of saying the site will look great on all devices). This is a must-have in today's browsing era. With visitors browsing your site from desktops, smartphones, and tablets, it's essential that your site's theme can reformat itself to suit any device. 
Bonus tip: Mobile is becoming the largest category of browsing, accounting for more than 50% of website traffic. Thanks to this, it is a good idea to run your site through Google's Mobile‐friendly Test tool to make sure it performs well on mobile devices.
Lightweight-ness
The other crucial theme attribute that influences SEO is how lightweight a theme is. As page loading speed is an impactful ranking factor, your site must load as fast as it possibly can. 
One of the keys to a lightning-fast page load speed is to have a lightweight website theme. If you are not careful and do not discriminate for this feature, you might end up installing an inherently slow theme. Some themes come with pre-installed plugins that can bog down page speed significantly.
Check out this article if you'd like to read more about picking a WordPress theme.
And if you are wondering how your site is performing with its current theme, take advantage of our free website performance test tool. 
2. Create Clean Permalinks
Another top WordPress tip and trick moving into 2020 is the creation of clean permalinks. 
Permalinks are the permanent links that you see when you access a webpage. When creating pages and posts on WordPress, you will see a box in the top section of the editing page. In this box, you can input the permalink that you want for your new page or post. 
When creating these links, it's important that you make them clean and simple. A clean, simple permalink is much more user-friendly than a long, number filled one that is confusing to look at. 
For example, "https://webwelp/ehocode23985/f57ksss" is much less user-friendly than "https://webhelp/what-are-permalinks".
Besides being easy on the eye, and easy to understand, clean permalinks are also more trustable. Strange permalinks, that are long, and random-looking often look suspicious to internet users. A page that has a complicated, strange string of numbers, letters, and symbols as its link, might make you wonder if you are landing on a scam site or a malicious URL.
At Sunny HQ our WordPress experts manage every aspect of your WordPress website, so you can focus on growing your business. Check out our
comprehensive WordPress care plans
. We'll save you hours of work and worry every month. Oh, and no need to worry about the latest tips and tricks – we've got you covered!
3. Get an SSL Certificate
Another way to increase trustability on your WordPress site is to get an SSL certificate. Have you ever browsed a page and seen a small green padlock displayed in front of the page URL?
If so, this site has an SSL certificate. SSL (Secure Sockets Layer) is a layer of coding that encrypts the connection between browsers and webpages, thereby protecting the user. If you have an SSL certificate for your site, this will also change your URL from http.yoursite.com to https.yoursite.com. 
Having an SSL certificate indicates to users that your site has a secure connection, and this can increase trust and number of pages viewed, and decrease bounce rates.
Besides this, Google has been prioritizing site security for users and has been adapting its algorithm accordingly. Now, Google is favoring sites with an https URL over sites that don't. Additionally, websites without an SSL certificate can show up with a red warning sign on Google. This alerts users to the fact that they are browsing an unsecured site, and can inspire quick distrust.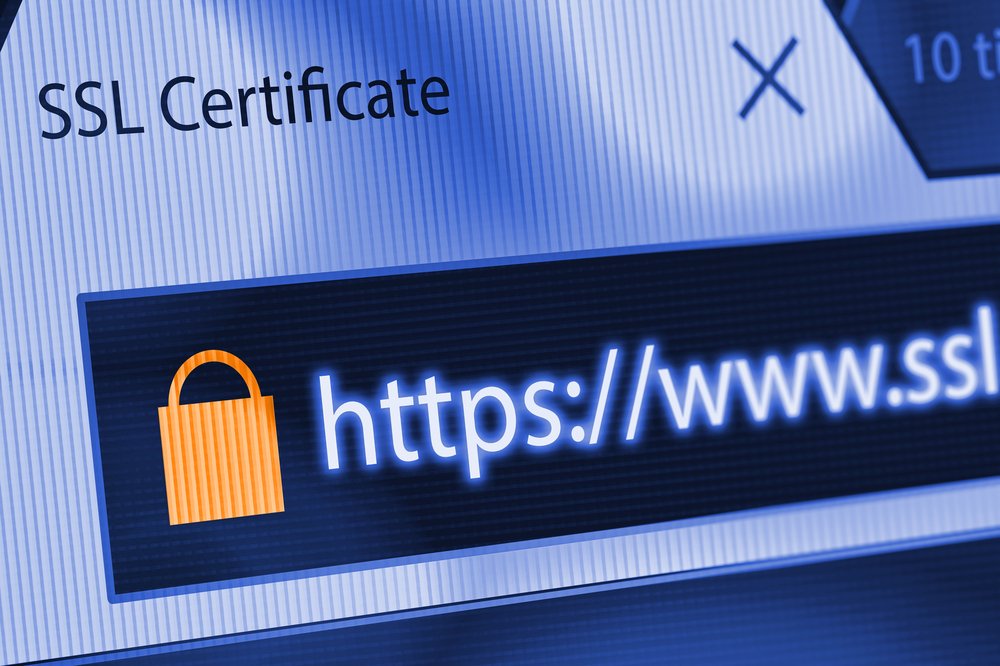 4. Don't Brush off Backlinks
Backlinks are an age-old SEO best practice. Despite numerous changes to Google's algorithm, they remain a highly important ranking factor going into 2020. 
Backlinks build your page authority. If a well-ranking and authoritative site links to you, this shows Google that your page is of value and that it should be displayed to users. 
Building good-quality backlinks take time and dedication. However, through strategies such as guest posting, blog commenting, infographics, and email outreach, you can successfully accrue high-quality backlinks over time.
At the same time, another top WordPress tip that still holds is to build an internal link structure. Simply put, this is the practice of building well placed internal links into your content and site, which leads visitors around your pages. 
5. Optimize Your Site Speed
According to Google, mobile browsers will leave your page if it takes more than three seconds to load. Similar figures are true for users browsing from desktops. 
So obviously, it is essential that you optimize your WordPress site for speed. Some of the ways in which you can maximize page speed include:
Choose a lightweight theme

Choose a responsive theme

Optimize images for web

Reduce redirects

Utilize browser caching

Improve server response time
To learn more, you can check out this post about website speed. 
6. Optimize for Voice Search
Thanks to the spreading popularity of voice assistants such as Alexa and Siri, people are increasingly using voice search to browse the web. In fact, more than 1 in 5 Google queries are voice search. And as you can imagine, that number will continue to grow.
There are a number of things you can do to optimize your site for voice search. Everything from making sure to use conversational language in your content, to getting your local Google My Business listing up to date, to optimizing your site so that it loads super fast. If you want to find out more, the good folks over at Thrive Marketing have a nice article on optimizing for voice search.
Now You Know the Best WordPress Tips and Tricks for 2020
We hope these tips and tricks help get your website off to a great start for 2020! If you struggle to manage your WordPress website or just need a little help with a one-off problem, drop us a line. We're WordPress experts and love helping other WordPress users get the most out of their websites!